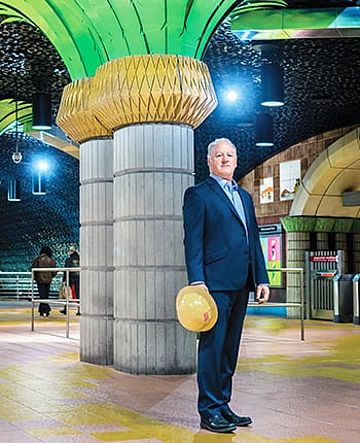 The underworld of Los Angeles holds surprises in store. If you bore tunnels here, you primarily cut through well-known clay and siltstone. But repeatedly, football-sized boulders get in the way: hard work for the cutter of a cutting wheel. "You have to be careful when you encounter explosive gases – or oil- and tar-bearing sand," says Chris Hebert, who heads the tunneling division of US contractor Traylor Bros. Inc. His currently most important projects contribute to the expansion of the Los Angeles Metro Rail.
HERRENKNECHT DOESN'T JUST DELIVER A MACHINE, BUT WORKS WITH THE CUSTOMER TO FIND A SOLUTION TO EVERY CHALLENGE."
Chris Hebert, Vice President, Division Manager Underground, Traylor Bros. Inc.